Where Can You Find a Reliable Home Inspection Service in Eastern Suffolk, NY?
Right here at The Inspection Boys of Eastern Suffolk!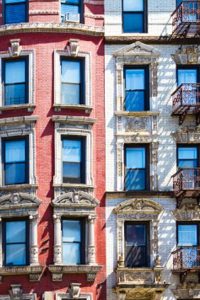 You should have your home inspected periodically to make sure it's safe for you and your loved ones to live in. Let me take care of that for you. I perform all types of residential inspections.
Thinking about selling your home? Get a pre-listing inspection first. Your property may have hidden issues that need to be repaired before you put it on the market. I'll let you know what needs fixing, so you'll have an easier time making the sale. (Not to mention, you'll get more for the house than you would have otherwise.) Considering buying a home? Get a pre-purchase inspection to make sure everything's squared away and working correctly before you move in.
Contact us to learn more about our home inspections in Eastern Suffolk, NY.
We also offer radon testing and inspections…
Make sure your home is radon-free with an inspection from The Inspection Boys!
Our radon inspections are invaluable because they:
Guard against a hidden health hazard – This odorless, invisible gas is the 2nd leading cause of lung cancer in the U.S.
Protect you and your loved ones – This is especially important for children since they're at an even greater risk. They could develop permanent lung damage or cancer if they are exposed to high levels of radon.
Save you money – Why spend more for a reliable inspection when you don't have to?
---
What We Inspect
[one-half-first]
Roof
Attic
Foundation and Moisture Analysis
Exterior Walls , Windows and Doors
Gutters
Vents
Insulation Ventilation
Plumbing, HVAC and Electrical
Panels and Breakers
Fuses and Sub Panels
Interior Walls
Ceiling, Floors, and Sky Lights
Kitchens
Fencing
[/one-half-first]
[one-half]
Retaining Walls
Well and Septic Systems
Bathrooms
Appliances
Fireplaces
Wood Burning Stoves
Oil Tanks,
Grading and Drainage
Decks
Steps
Patios
Porches
Walkways
Driveways
[/one-half]